Safe, Healthy & Comfortable Homes

Robert King started Expression Homes in 1987. We started serving in areas of West Oregon later expanded in other areas. Mr. King's background & experience aids in the home inspection process and is invaluable in making decisions. We are here to make your home safe, healthy and comfortable.
Expression Homes renders its services in and around Western Oregon. We also serve in Portland.
Our main service is standard home inspection and we specialize in for sewer scopes and radon tests. We have performed over 16000 inspections.  
Our services for home inspection include,
We provide another kind of services like;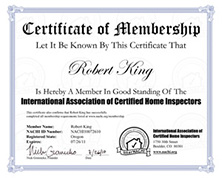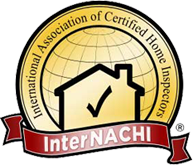 We are a proud Member of NACHI, our inspections meet or
exceed the InterNACHI Standards Of Practice.
Helping You Protect Your Investment
Don't let this be your house....find out what you don't know before you buy